Throw Ball competition
Azam Sports Academy Organised Annual Intra Campus Teachers Throwball competition on Occasion of birthday celebration on Dr. P. A. Inamdar Sir. Winner and runner up both team are from A .U.G.H.School Prize distribution program at V.M. Gany Sports Complex date – 2nd Jan.2021
Chief guest IPLplayer Mr.Marshal Khadiwale & Dr. Latif Magdum AUGHS Principal and Team Captain Mrs. Shaheen I. Shaikh took the Prize, V. Principal Mrs. Shabnam K. Khan, Mrs. Dilshad A. Shaikh, Mrs. Parveen F. Dalal, Ms.Haseena Shaikh also attend the program.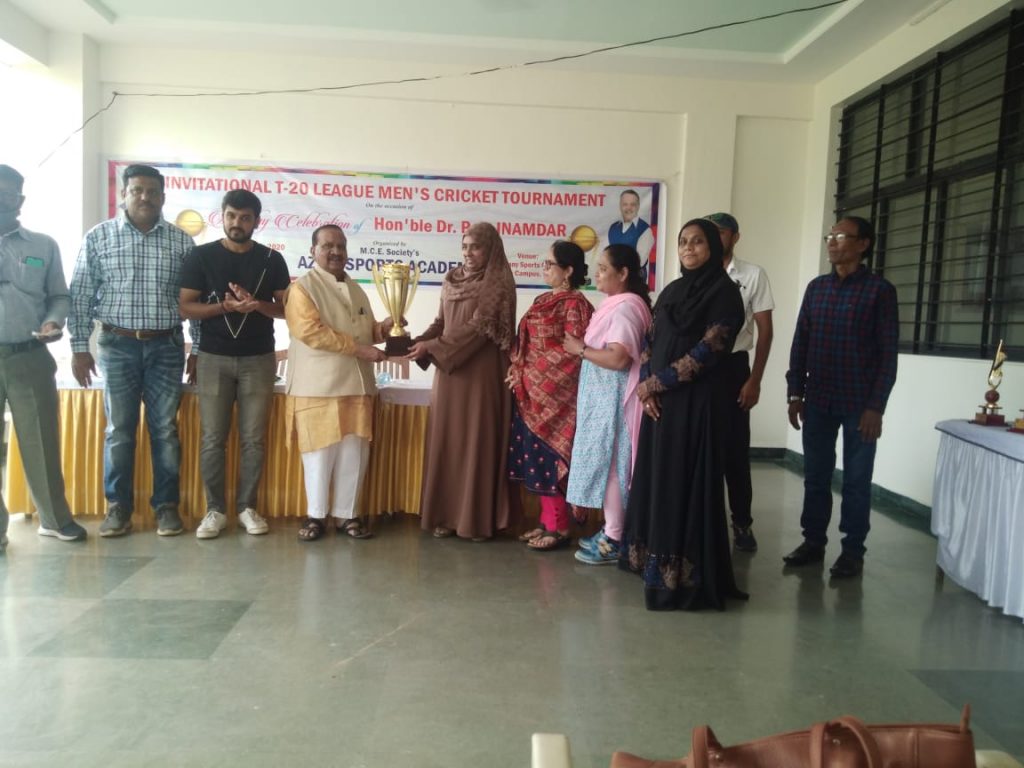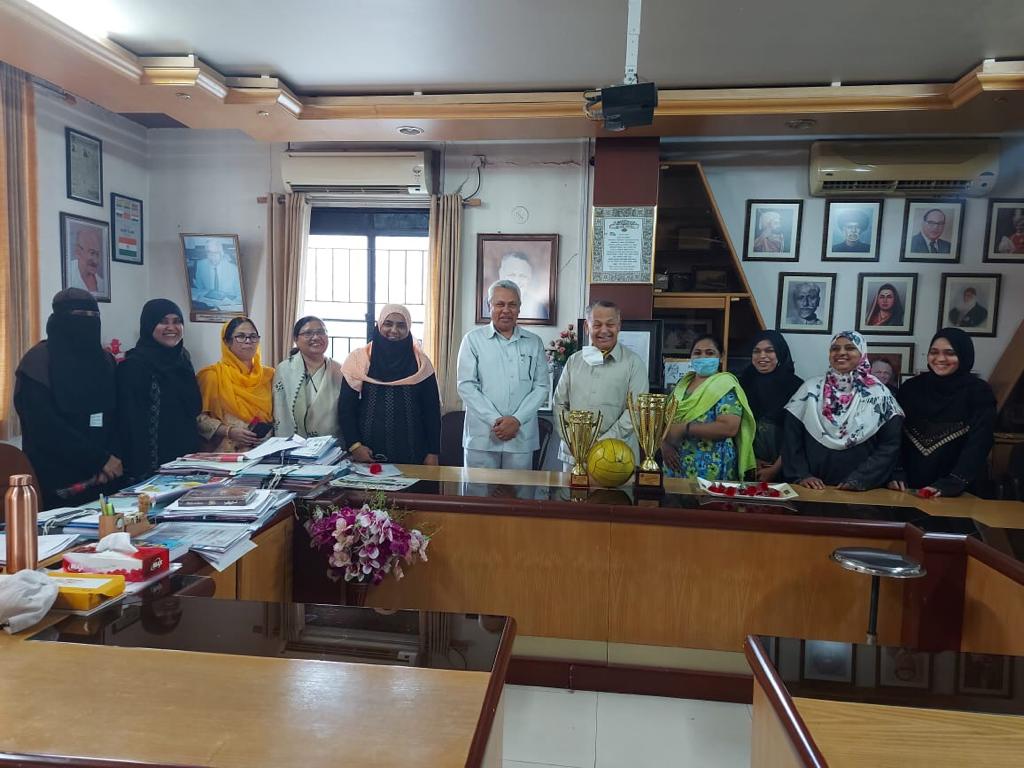 All staff passed CCC exam in November 2020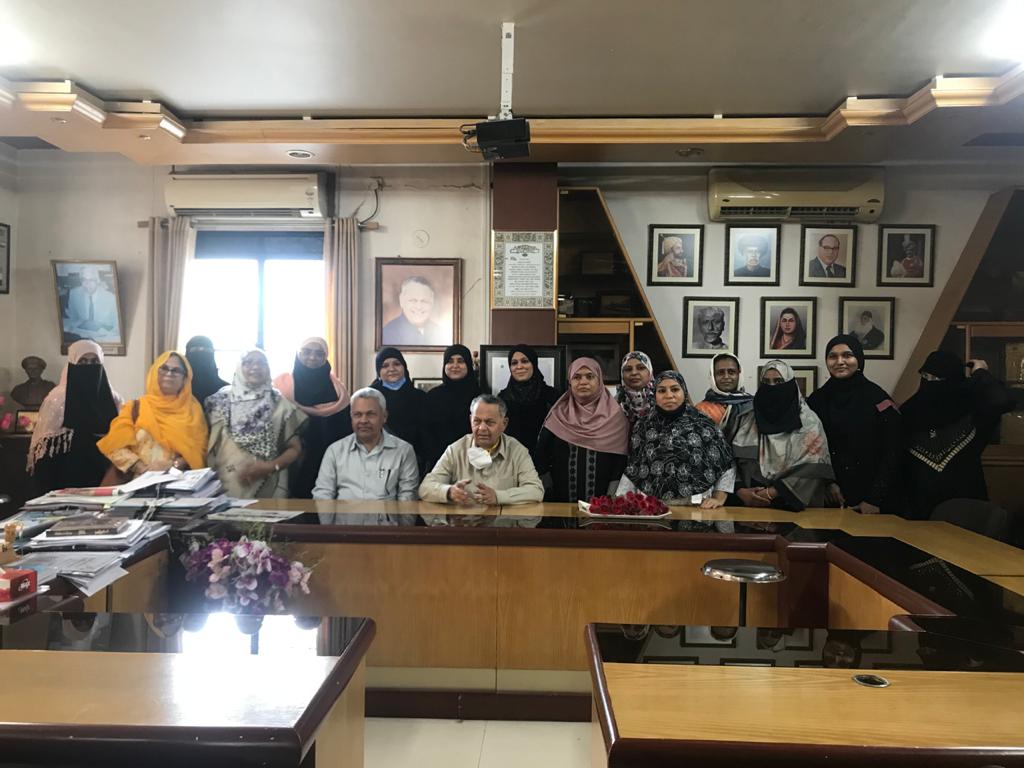 Mrs. shahin Irfan Shaikh got Best teacher award from moulana Azad trust.